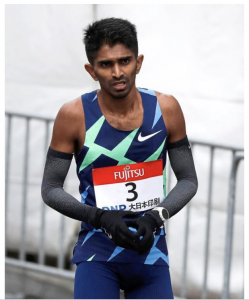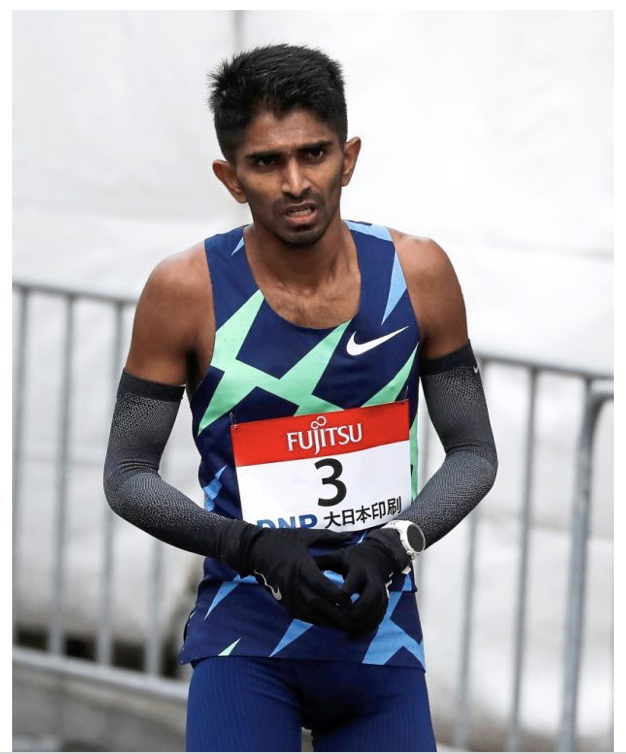 I did it!: Prabudass reacts after crossing the finish line at the




Hokkaido-Sapporo Marathon Festival 2021 in Japan. — Reuters
KUALA LUMPUR: National long-distance runner K. Prabudass broke his own half marathon national record after clocking 1:07.00 at the Hokkaido-Sapporo Marathon Festival 2021 in Japan.
The 31-year-old from Negri Sembilan finished 49th to break his old mark of 1:07:29 set in Gold Coast, Australia in 2019.
His feat Down Under saw the navy personnel erasing the then 15-year-old national record of 1:07:59 held by M. Arul Thevar since 2004.
Prabudass was delighted as he was competing for the first time since December 2019.
"I'm very happy with my achievement. With only two weeks of preparations after being admitted to hospital for viral fever a month ago, I initially thought of just giving my best to finish the race because I had to run against strong and cold winds."
His ailment had forced him to pull out from the Malaysian Grand Prix on April 10.
"It was very challenging and I had to stop twice due to cramps… but I'm happy to finish the race with a new record, " added Prabudass.
He also revealed that he had to train in the hotel corridor for almost a week since arriving as the race was held under a strict quarantine bubble amid the rising number of Covid-19 cases there.
"We were not allowed to go out of the hotel and must use designated vehicles to the venue."
Prabudass, the 2017 SEA Games 5,000m silver medallist, will now switch his focus to the track to earn his place for the Hanoi SEA Games scheduled for the end of the year, where he hoped to compete in the 5,000m and 10,000m events. — Bernama
Article by: https://www.thestar.com.my/sport/others/2021/05/06/prabudass-breaks-own-half-marathon-record-in-japan