We've helped thousands to improve their running; let us help you too.
We've got a range of options for individuals and corporates.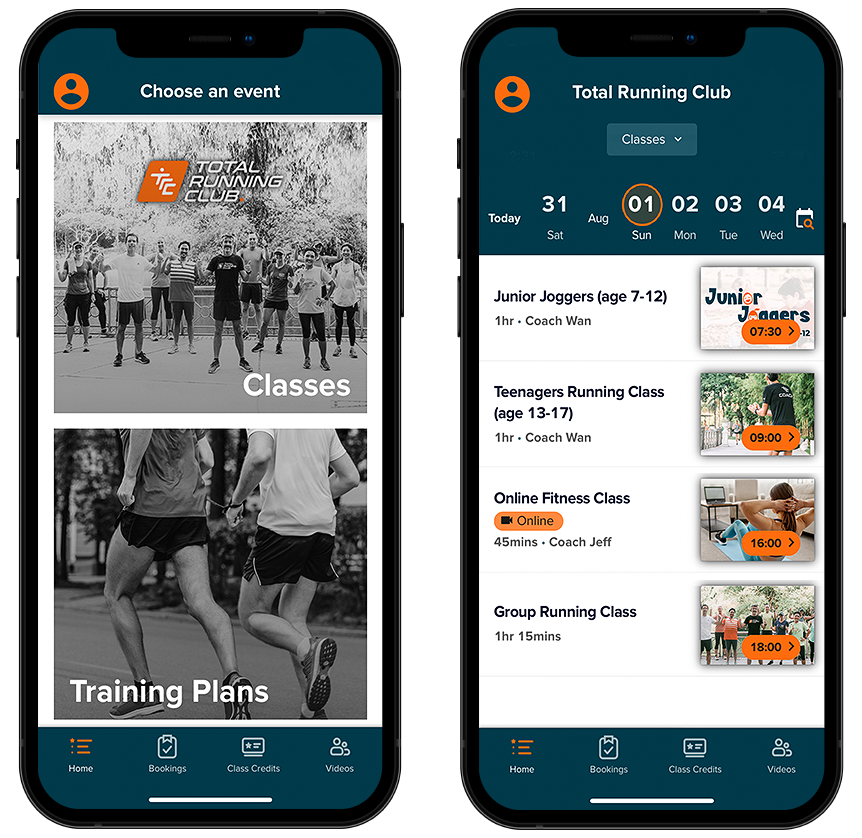 Open the App and type 'Total Running Club'
Total Running Club's classes make you sweat and push you out of your comfort zone. "Give me 10% more" is a common message to me during training, and I've improved my technique greatly from the coaching during class. I'm no longer apprehensive of running, and I'd miss it hugely if I didn't run regularly like I now do.
ZURAIDA
I started on the Personal Coaching service in order to shake up my training and to see what I could achieve with professional guidance. I was 73kg, dreaming of a top-10 finish in a 10km event. Fast forward 1 year and I got my first podium finish and had reduced my weight to 59kg! I am happy to have realized my goals and I am looking forward to newer, even more challenging ones.
CHUA
A Private Lesson corrected my running technique within 1 session, after which I was highly motivated to aim for new fitness goals. If you want to improve your running, then this is a great way to get the basics right first.
LOKE
The classes cater for all ages and capabilities, which has allowed me to train with my daughter in the same session. We've both learned a lot about running techniques and new running workouts, and we have greatly improved our speed and fitness. We're now hooked on regular running and exercising as a family; we have a huge sense of achievement and satisfaction at the end of every class!
KOSALA AND KEERTHANA
Our team love the online fitness classes and we're all much more health conscious than before. It's been great for team-building and a fantastic way to do something different with our team in a safe and fun way. Thank you!
SWIFT
To help improve my running speed and endurance, I decided that having a running coach and a structured training approach was worth a try. The group classes have been very beneficial and the enthusiasm and encouragement from the coaches are great motivators. Having a running coach is such a valuable experience if you want to improve your performance and get out of the same old training routine. Give it a try!
AI LING
I chose to work with the Personal Coaching service to get faster and in better shape. I've improved my speed by over 30%, and I've lost 15kg in weight. The approach is very structured and scientific, understanding each individual's needs and pushing us to keep progressing towards our goals. The group classes are also great; I strongly recommend these no matter what stage you're at on your running journey.
RAVINDRAN
Prior to attending the classes, I was happy running once a week with the wrong running form. I'm now a regular in the club and I'm much more motivated to run on a weekly basis, applying the techniques that I've learned. I'm still one of the slowest runners in the group, but my speed, stamina and confidence have all tremendously increased!
JALINA
Our work environment is 24/7, which can make it hard to keep fit and healthy. The group fitness sessions have been a great way of taking a time out, sweating out the stress of the day together! It's a lot of fun, and the classes are suitable for all ages and fitness levels, so we can involve everybody in our team.
RESORTS WORLD GENTING
Structured, regular training has greatly improved my running speed and I even recently got some podium wins in races! The group classes are a lot of fun and training with others pushes everyone to get the most out of every run. We learn lots of new running workouts and there is always lots of variety and laughs in the group.
ADAM
I joined TRC's group classes with the purpose of restarting my fitness journey. They are great, and they've taught me so much about my running form and helped me understand my body a little better each time. The classes have encouraged me to push myself harder to do better, and I definitely see improvements in my technique, strength and endurance!
RU JUN
I've been attending the group classes for many years. They've have taught me the proper running technique to stay injury-free and I've significantly improved my speed and endurance. We get pushed hard during the sessions, but you feel very satisfied once it's over!
FARAH
Sign up to receive regular running updates from our team.