Analyse and correct your technique, then complete a running workout with your coach
If you're looking to improve your running technique and seeking advice on how to train more effectively, then a Private Lesson is a great option. You'll get a 75-minute intensive and personalised session with an experienced coach.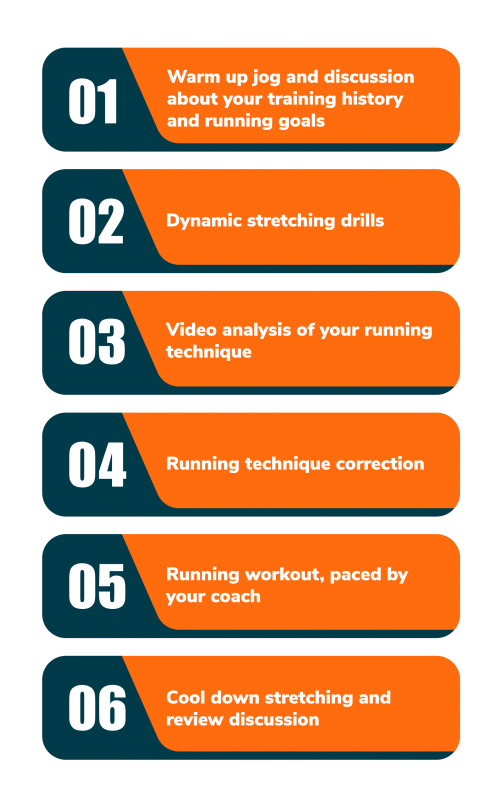 Your personal coach will be allocated to you after taking into consideration a range of factors, including your objectives, your fitness level and your location.
*Private Group Lessons (maximum 5 persons) can be arranged upon request.